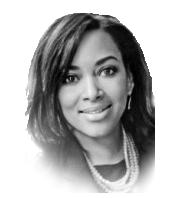 Dominique Simpson Milton, MBA
Dominique is an industry advisor who tirelessly works with minority businesses and corporate partners in North Carolina, South Carolina, Central, Eastern, and Western Virginia.in the Carolinas and Virginia to promote and facilitate business relationships between the public/private sector and certified minority-owned businesses. AS part of the due diligence and investment committee, Dominique is vital to identifying high-growth scalable companies to add to the portfolio.
Dominique holds a Doctorate in Business Administration, Organizational Leadership from Walden University, along with an Executive Management degree from the University of Richmond - Robins School of Business, an Executive Education degree from The Tuck School of Business at Dartmouth, an M.B.A in marketing from Penn State University and a B.A. in Economics & Marketing from Spelman College.